Create individual playmates together!
Focus on the littlest ones – discover the HABA baby world!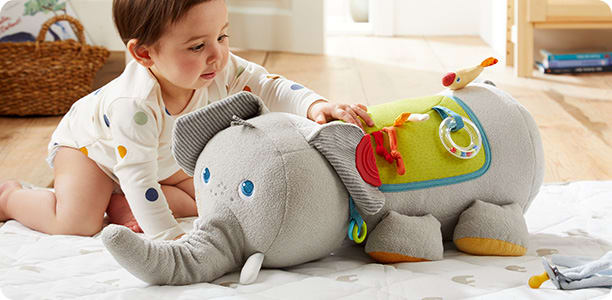 Playfully develop all the senses...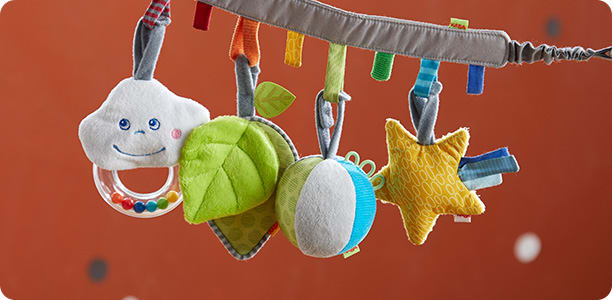 Bring movement into play!
Reading fun with surprise effects for babies & toddlers
Do you still remember your favorite toy from your childhood?
A stuffed animal that took part in everything: the first day of preschool, the family vacation trip, and umpteen spin cycles in the washing machine. A doll that was driven around in the baby doll carriage as often as you yourself were in your stroller. A board game where you won almost every time and even sometimes cheated. Or a book that your parents always had to read aloud, although you long since knew the story by heart ...
All these toys are not merely objects, but valuable memories of one of the most important phases of life. And they are happily passed on – from parents to children, from grandparents to grandchildren. At HABA, we have been developing these kinds of toys for more than 80 years. They integrate high-quality materials, careful workmanship, child-friendly design, and exceptional play value. Above all, however, they incorporate the experience, energy, and life blood of our employees. Because they too can still remember exactly which toy they liked to play with most during their childhood.