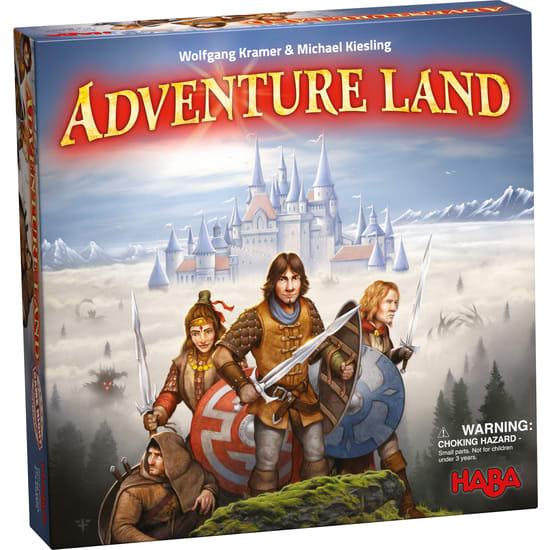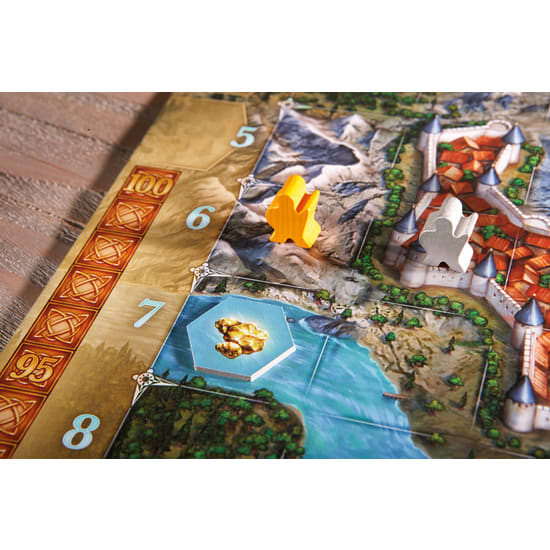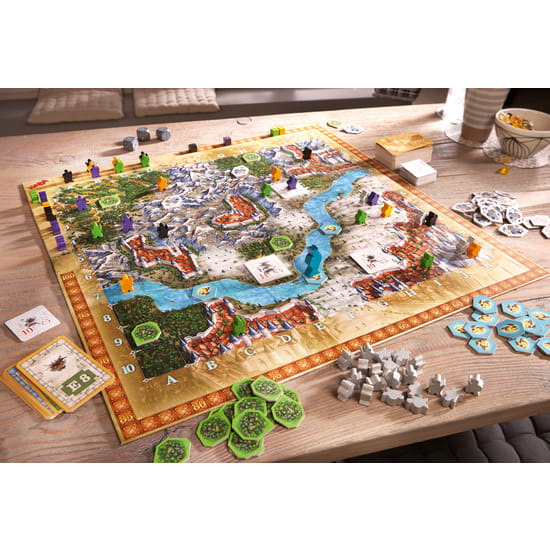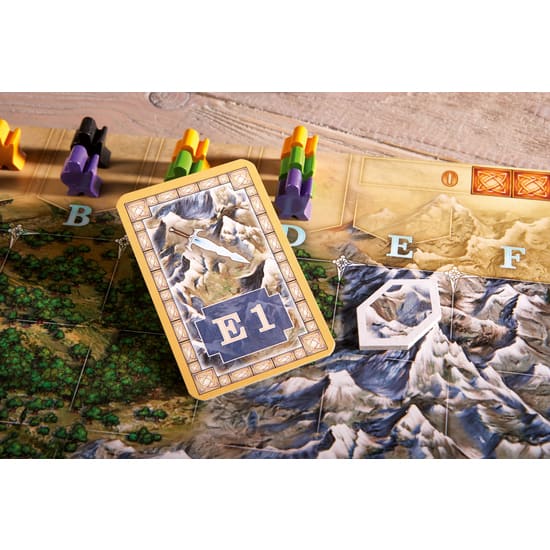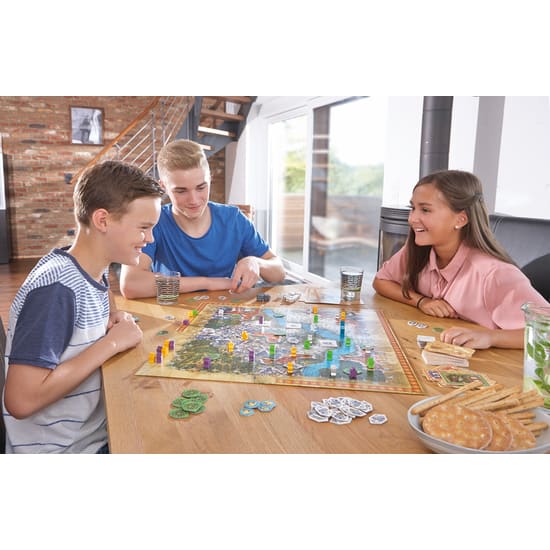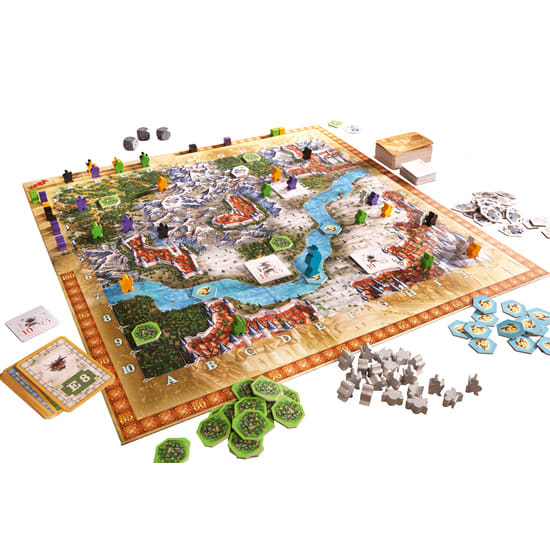 Adventure Land
3 adventures included: "The Fellowship", "The Magnificent" and "Escape to the Cities"
high quality game components
by the celebrated authors Wolfgang Kramer and Michael Kiesling
strategically move knights along a grid with restricted movement rights
plan a strategy to gather resources to defeat the monsters
make it to the city to claim rewards
More details
Buy directly at a reseller.
Rich cities, vast forests and rugged mountain ranges dominate the country. But dangers lurk in the foggy areas around the river. Only the bravest adventurers dare to face the challenges. When you move your adventurer tactically and bravely fight the fog creatures, you'll win the favor of the king!
1 board, 110 terrain cards, 40 adventurers, 30 companions, 1 water sprite, 80 tiles: 28 swords, 20 herbs, 18 pieces of gold, 14 fog creatures, 4 scoring markers, 3 dice, 3 adventure overview cards, 1 set of game instructions.
Authors:
Michael Kiesling
Wolfgang Kramer
Illustrators:
Franz Vohwinkel
Game type:
strategy game
Game instructions language:
English
French
Warnings:
Warning. Not suitable for children under 3 years. Small parts. Choking risk.
Age to:
99 years
Age from:
10 years
Product weight:
1.36 kg
Number of players up to:
4 persons
Game duration from:
45 min
Number of players from:
2 persons
| | |
| --- | --- |
| Material: | Cardboard, Wood |