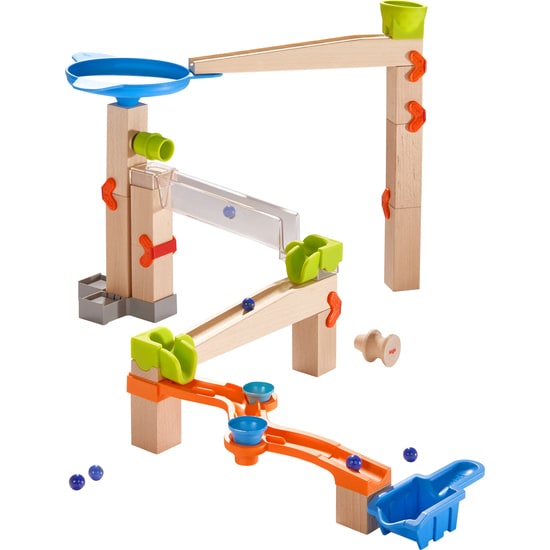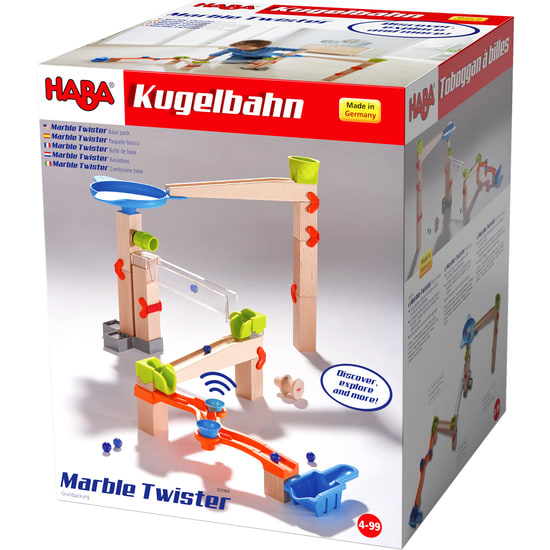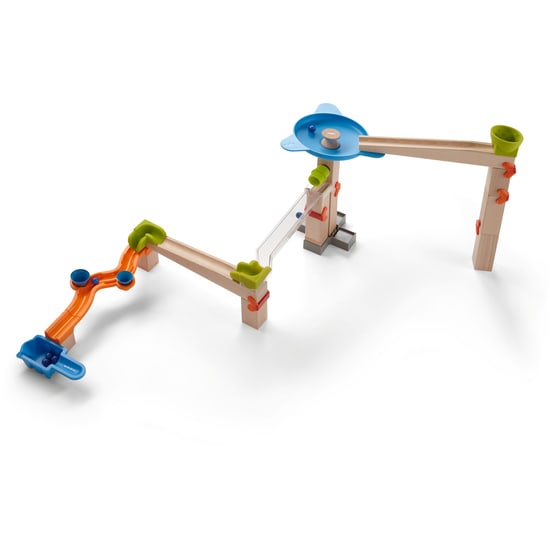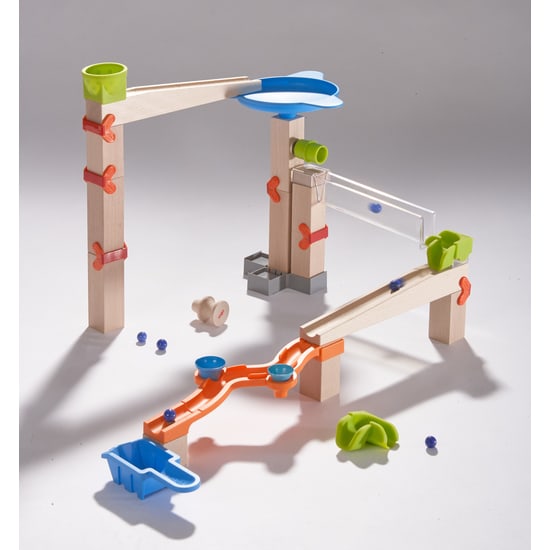 Ball Track – Basic Pack Marble Twister
includes sound effect track with two different sounding bells
practical marble container with lots of functions: for collection, storage and quick tipping out of the marbles
the beech wood originates from domestic forests
More details
Buy directly at a reseller.
The marbles roll quickly into the speed circle and then go around in circles. The sophisticated marble stopper decides whether they continue on right away or first take a little rest. If required, it collects up the marbles so that they all land down on the next level together – in the spectacular marble canyon. There they are initially slowed down by the conical shape of the canyon, before speeding up again. Then they continue through the sound effect track. The marble container, a practical collection container, is the end station – at least for now. Once the container is emptied back into the start of the ball track, the rolling fun can start all over again.
1 marble canyon, 1 sound effect track, 1 speed circle with marble stopper, pedestal, tube connector and base, 1 speed breaker, 2 speed curves, 2 ramps, 9 rectangular blocks, 1 cube, 6 building block clamps, 1 marble container, 6 marbles.
| | |
| --- | --- |
| Warnings: | Warning. Not suitable for children under 3 years. Small balls. Choking hazard. |
| Number of parts: | 32 units |
| Age from: | 4 years |
| | |
| --- | --- |
| Material: | Beech, ABS, Glass |