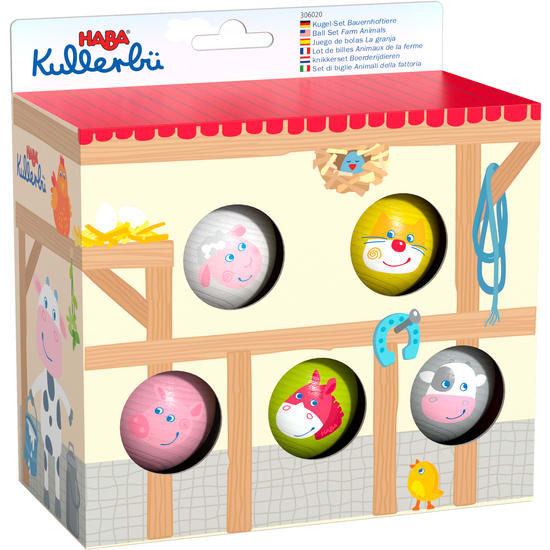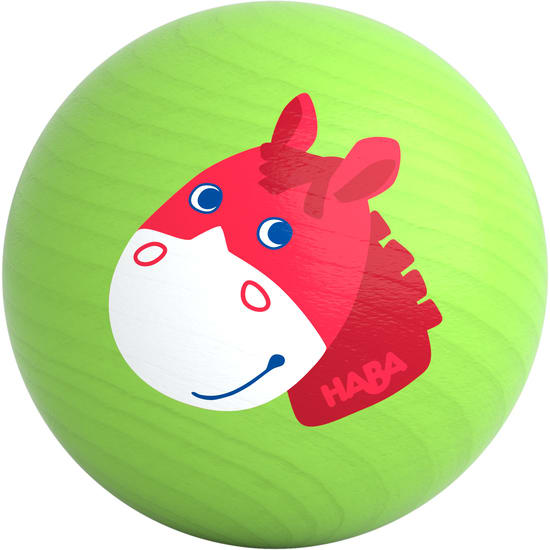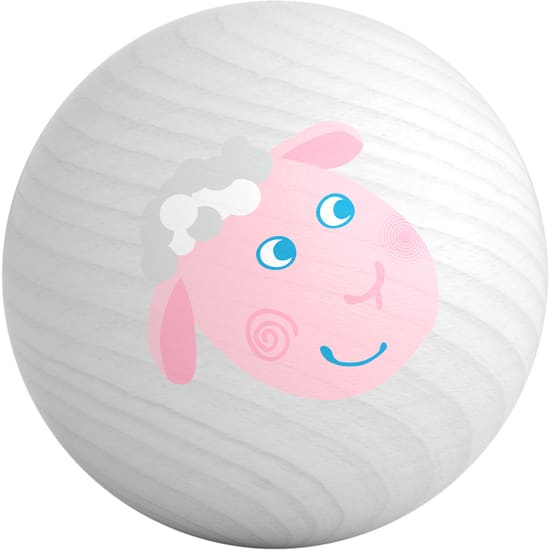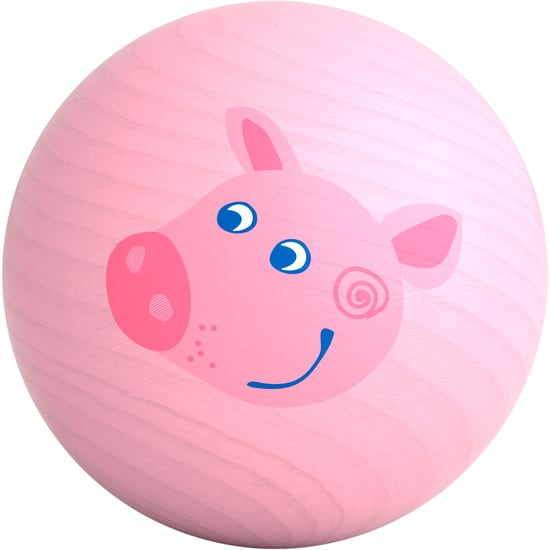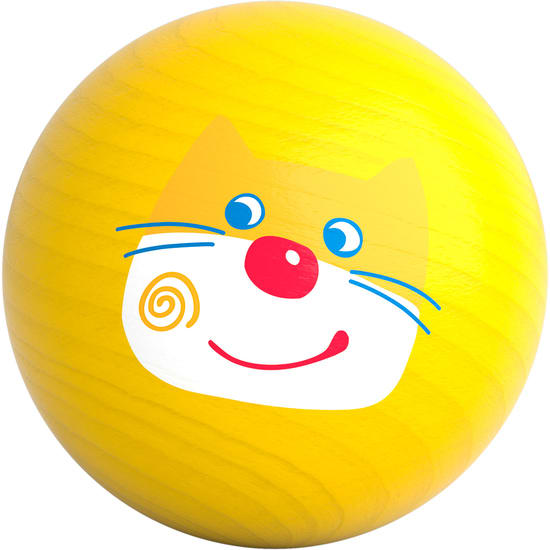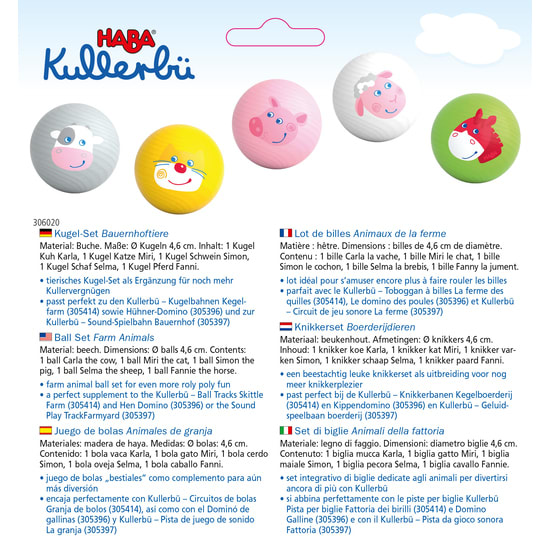 Kullerbü – Ball Set Farm Animals
farm animal ball set for even more roly poly fun
a perfect supplement to the Kullerbü – Ball Tracks Skittle Farm (305414) and Hen Domino (305396) or the Sound Play TrackFarmyard (305397)
More details
Buy directly at a reseller.
Today is a busy day! The roly poly friends Carla the cow, Miri the cat, Simon the pig, Selma the sheep and Fannie the horse finally want to roll off on a new adventure! Who's coming?
1 ball Carla the cow, 1 ball Miri the cat, 1 ball Simon the pig, 1 ball Selma the sheep, 1 ball Fannie the horse.
| | |
| --- | --- |
| Effect: | no information |
| Product weight: | 0.12 kg |
| Height: | 4.6 cm |
| Diameter: | 4.6 cm |
| Width: | 4.6 cm |
| Length: | 4.6 cm |
| Age to: | 8 years |
| Age from: | 2 years |
| Number of parts: | 5 |