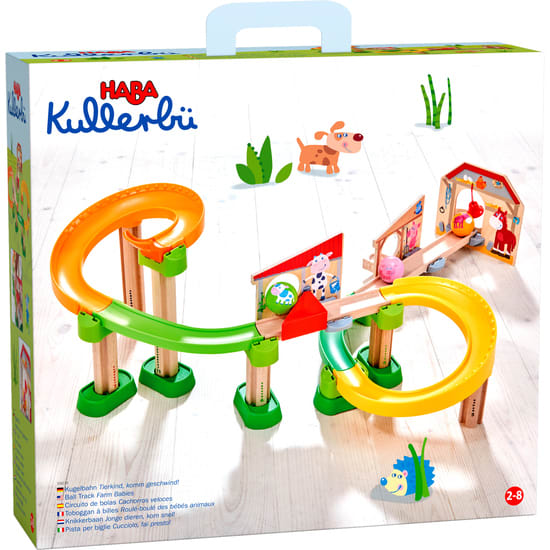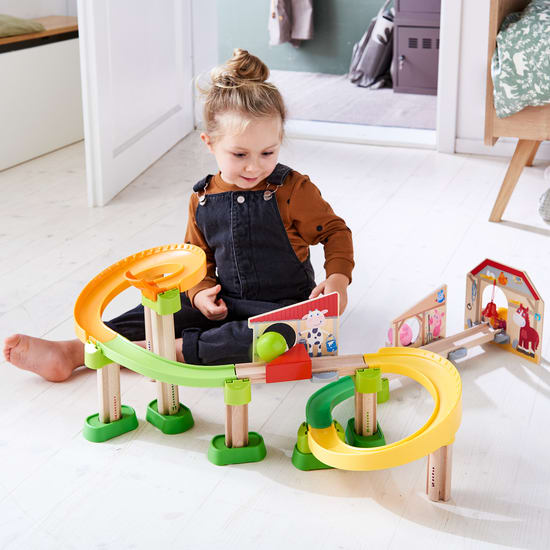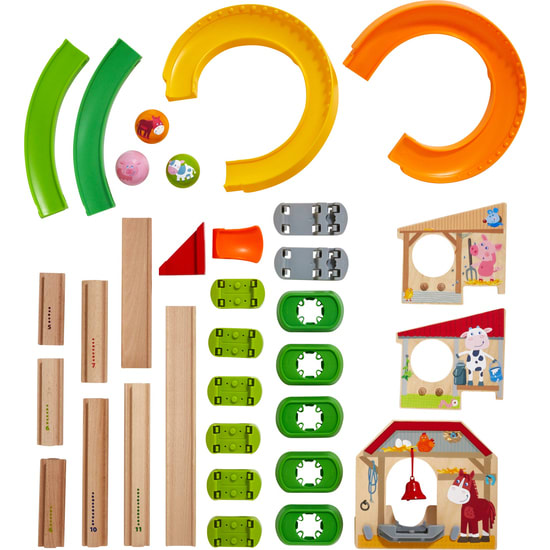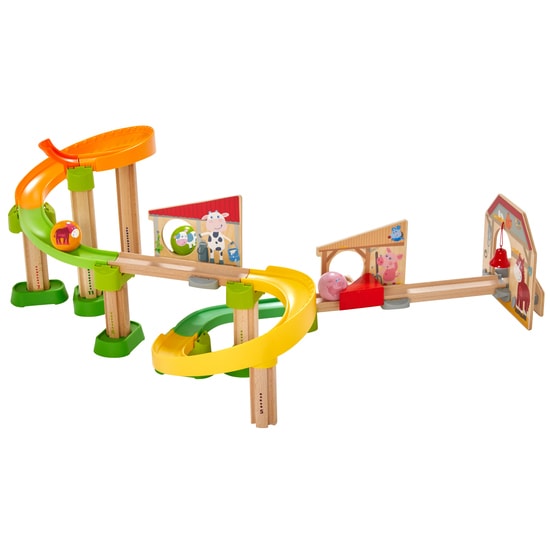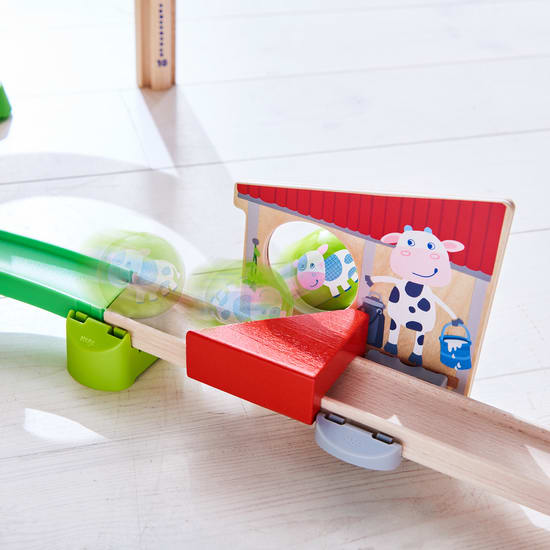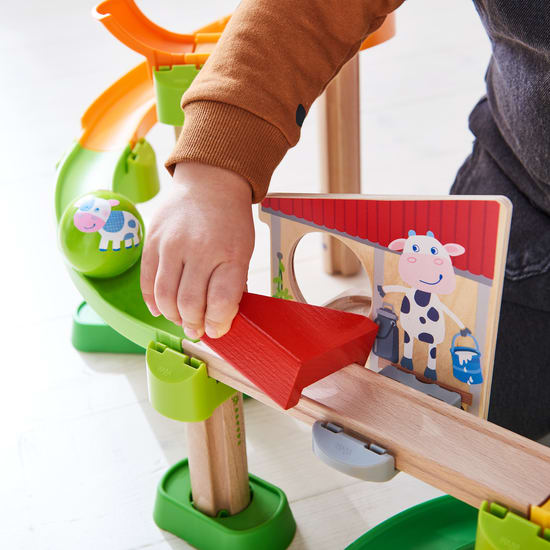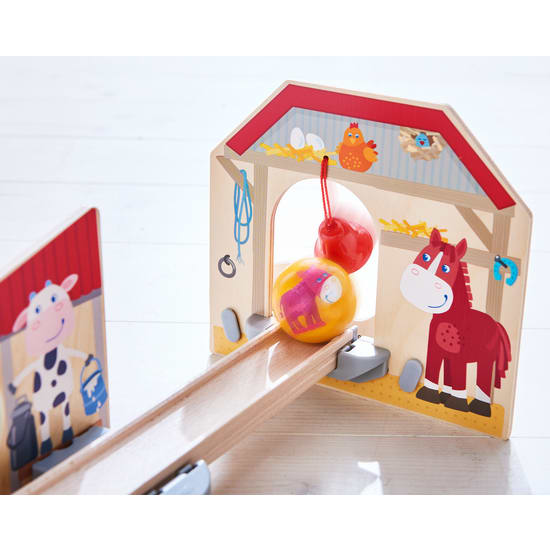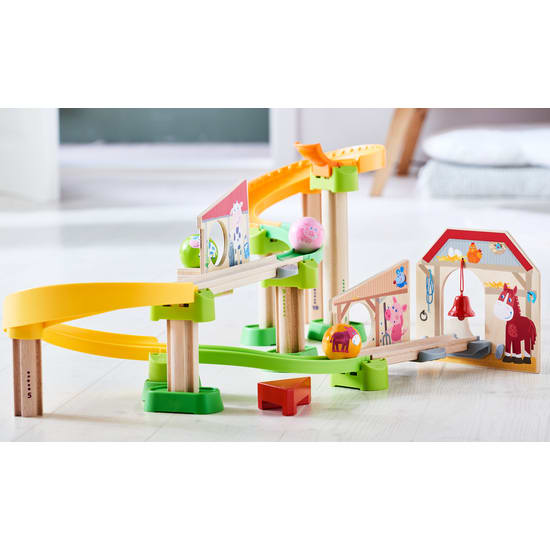 Kullerbü – Ball Track Farm Babies
includes 3 adorable wooden animal baby balls, 2 peek-a-boo stations and a finishing bell at the horse gate
endless free play
perfect for combining with all other Kullerbü play tracks
great birthday gift idea
More details
Buy directly at a reseller.
The baby animals have run away from the farm! Nobody noticed as they crept away to the ball track for some rolling fun. Will the calf, piglet or foal be the first to dare race down the launch ramp? Then speed around two curves. But even the best day is over eventually. Then they need to hurry back home!
3 backdrops animal homes, 1 ball Karl the calf, 1 ball Frida the foal, 1 ball Svea the piglet, 2 spiral curves, 2 step curves, 11 connecting elements, 1 launch ramp, 2 backdrop clips, 2 straight tracks, 6 columns, 1 redirecter, red.
| | |
| --- | --- |
| Height: | 27 cm |
| Diameter: | 4.6 cm |
| Width: | 60 cm |
| Length: | 85 cm |
| Age to: | 8 years |
| Age from: | 2 years |
| Number of parts: | 27 |
| | |
| --- | --- |
| Material: | Linden (Plywood), ABS, Polypropylene, Beech |