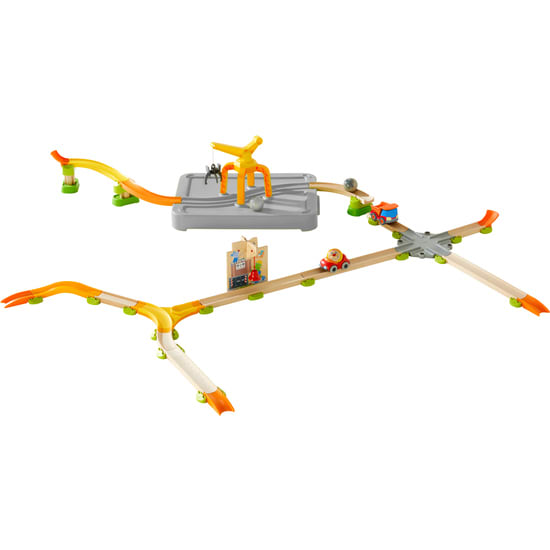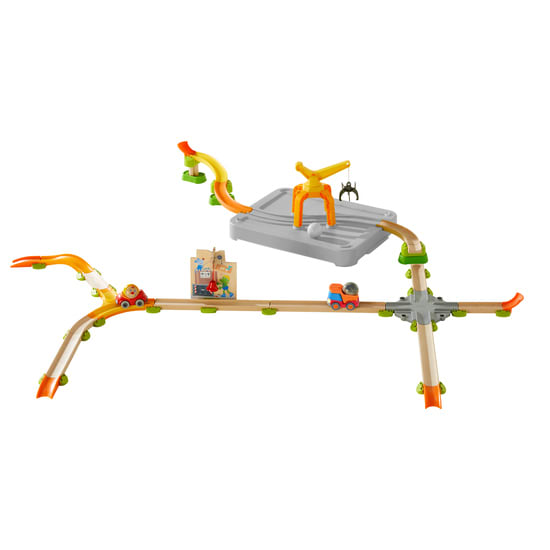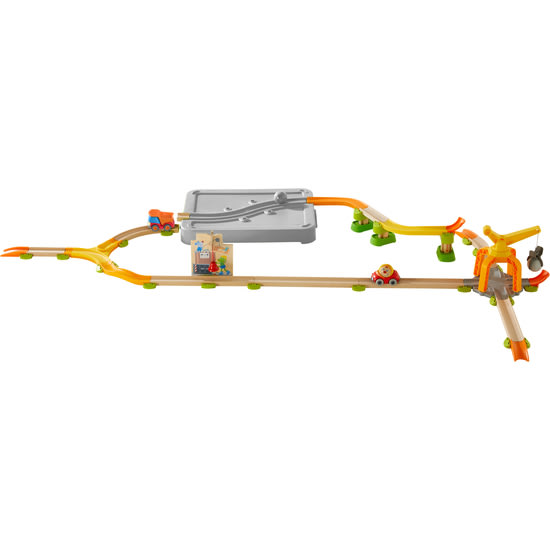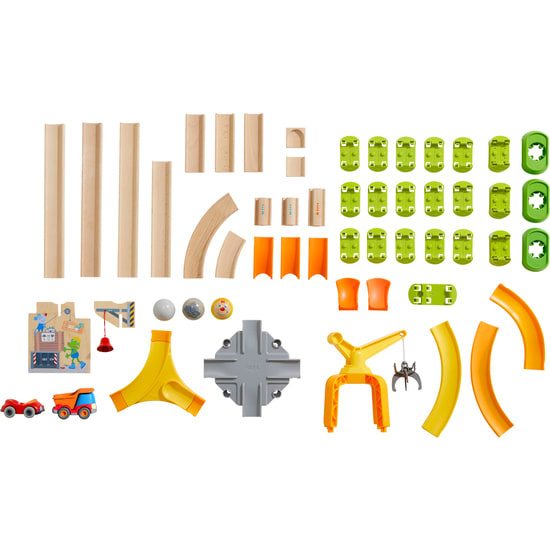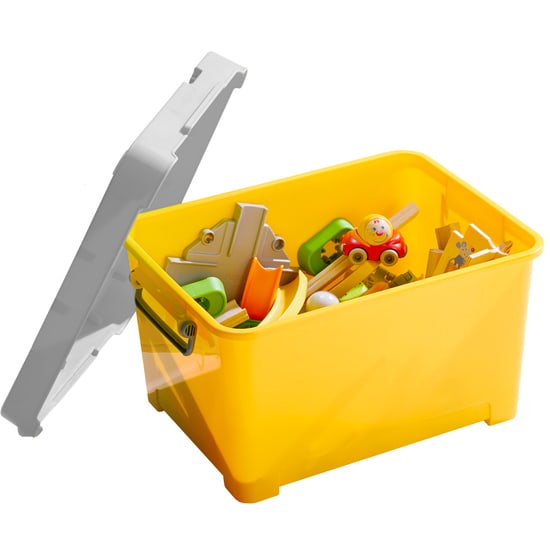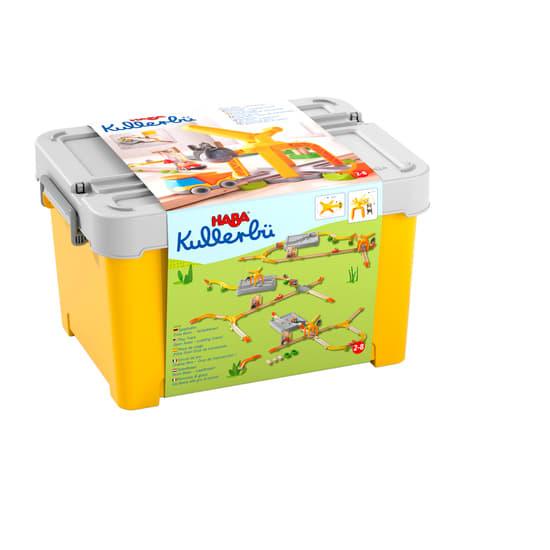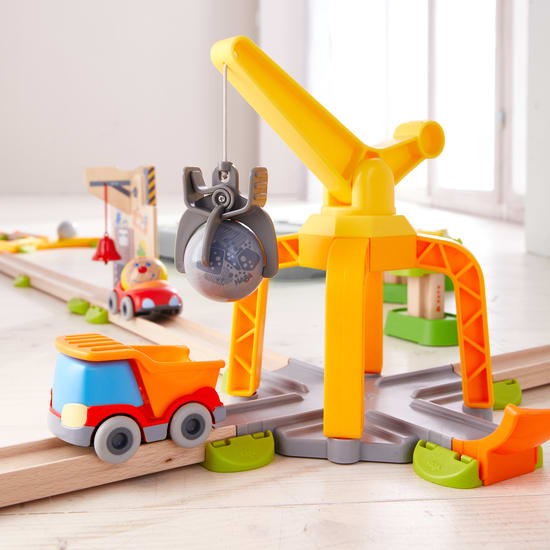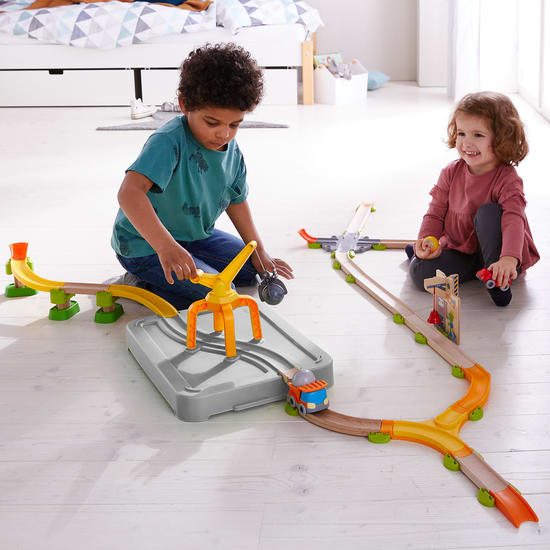 Kullerbü – Play Track Open Road – Loading Crane!
multi-functional loading crane that can grab any Kullerbü ball
big construction site adventure for little Kullerbü fans
perfect for combining with Kullerbü – Play Track At the Construction Site (303081) and Kullerbü – Complementary Set Curves & Friends (303051)
More details
Buy directly at a reseller.
Watch out, some building rubble has rolled over the track! The loading crane needs to get to work quickly to get the building rubble ball out of the way. The crane can be moved in any direction! The crane operator can easily capture all runaway balls within reach of the dump truck to keep the construction site organized.
1 loading crane, 1 construction site backdrop, 1 intersection, 8 straight tracks, start block, 1 turntable switch, curve, curve (30°), 3 columns, 1 wavy curve, 3 exit ramps, 2 start ramps, 1 backdrop clip, 2 step curves, ball, 1 ball building rubble, 1 ball Builder Ben, 1 ball-convertible, 1 dump truck, 1 storage box, 21 connecting elements.
| | |
| --- | --- |
| Product weight: | 2.9 kg |
| Age to: | 8 years |
| Age from: | 2 years |
| Number of parts: | 54 units |
| | |
| --- | --- |
| Material: | Beech (Real wood), Birch (Plywood), Polypropylene (Plastic), ABS (Plastic) |