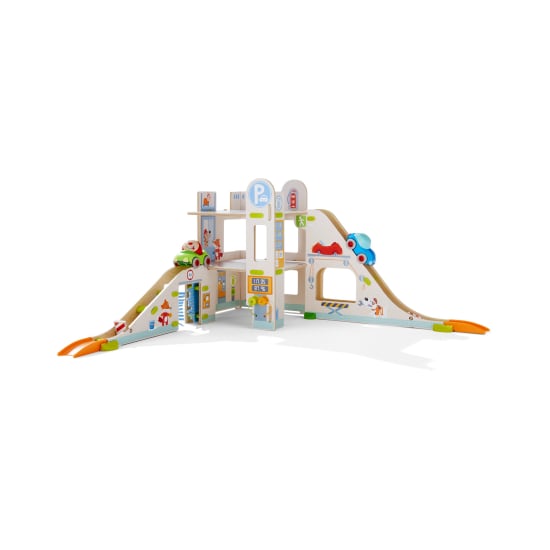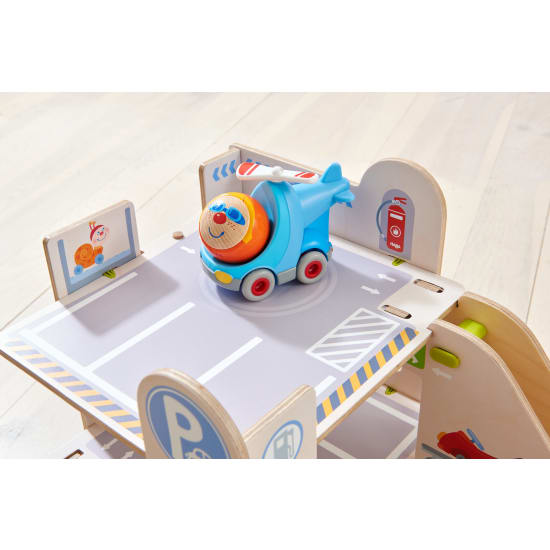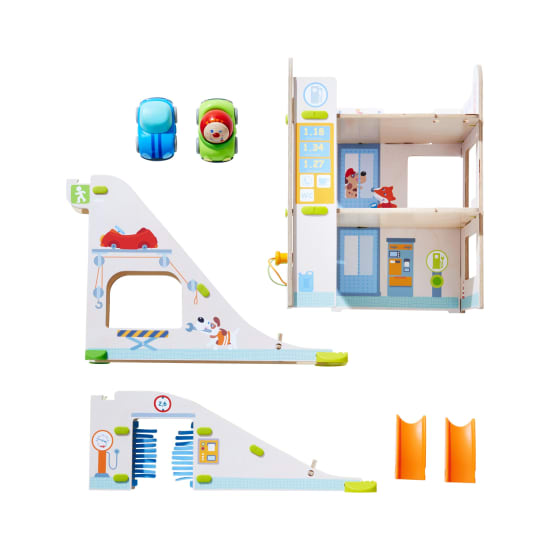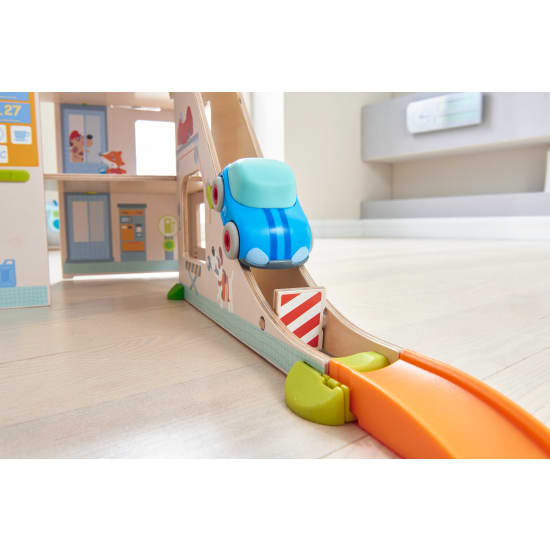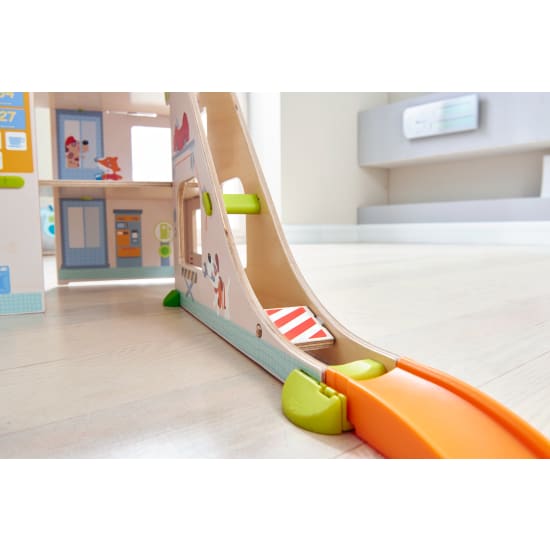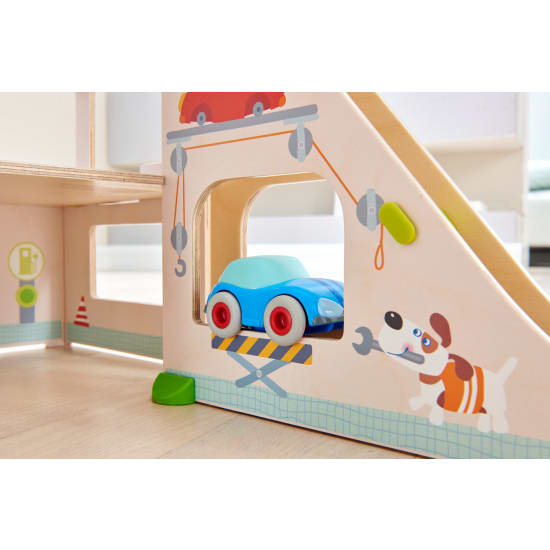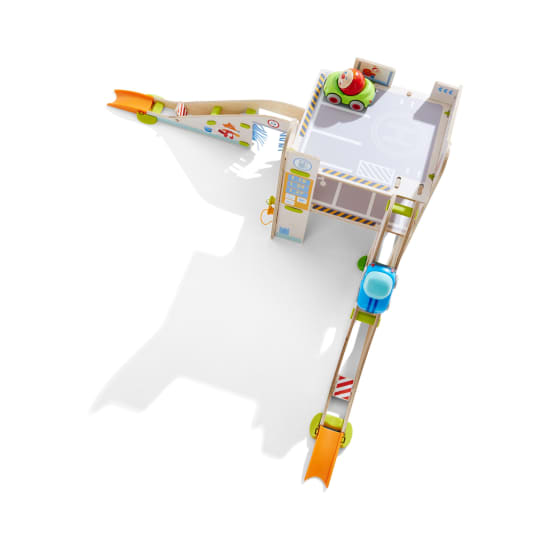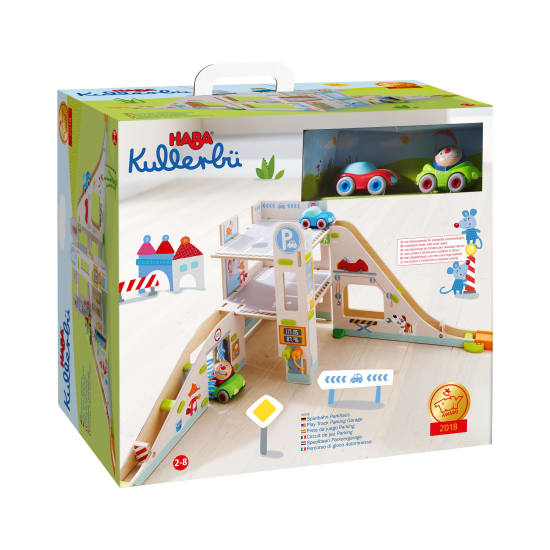 Kullerbü – Play Track Parking Garage
integrated car wash, lifting platform, and petrol station with 2 mobile pump nozzles
helicopter landing pad for Hugo's helicopter (303896)
brings even more fun into Kullerbü play
perfect for combination with all Kullerbü play tracks
More details
Buy directly at a reseller.
An endless search for parking? Not in Kullerbü; there's a large parking garage with lots of space for the Kullerbü vehicles. Anyone who wants to can take their speedster, ball-convertible or emergency vehicle through the integrated car wash in the ground floor before or after they park it. Is your vehicle "broken"? No problem, simply put it on the lifting platform and have it "repaired". A stop in the parking garage can also be used for a short refuel. And that's not all; the top parking level has a landing pad for the Kullerbü helicopter.
1 parking garage with 2 ramps, 2 access ramps, 1 blue speedster, 1 green ball-convertible, 1 ball Cheeky Nils.
| | |
| --- | --- |
| Effect: | with visual effect |
| Number of parts: | 8 |
| Product weight: | 1.4 kg |
| Height: | 31.5 cm |
| Width: | 56.5 cm |
| Length: | 58.5 cm |
| Age to: | 8 years |
| Age from: | 2 years |
| | |
| --- | --- |
| Material: | Polyester, Linden (Plywood), Beech, ABS, Polypropylene |