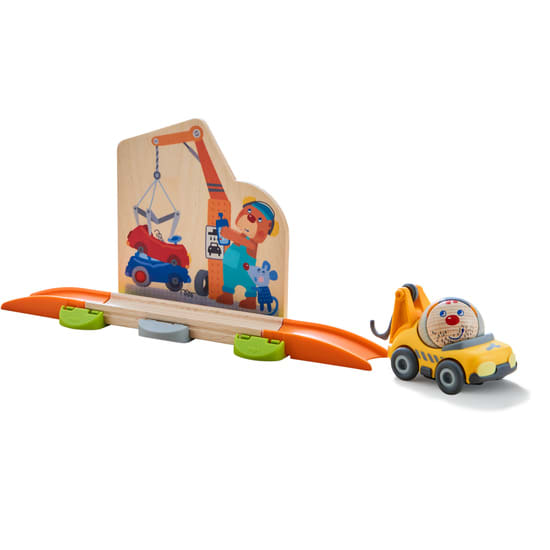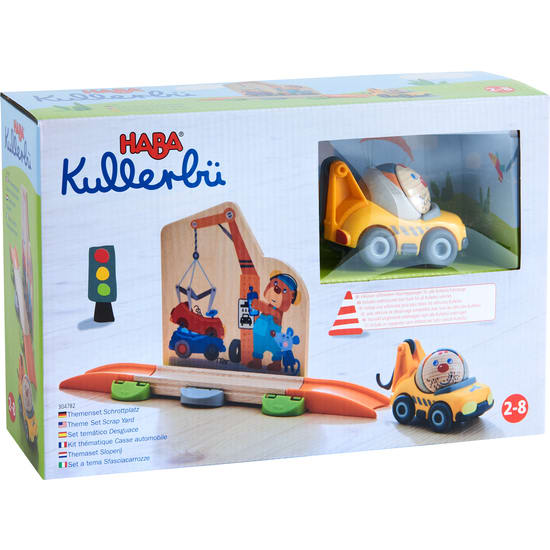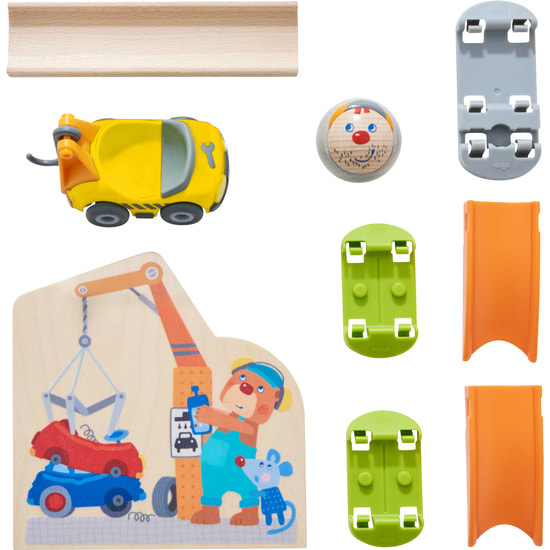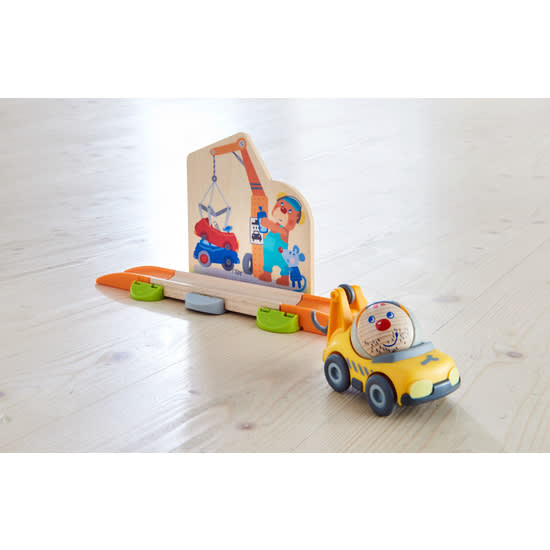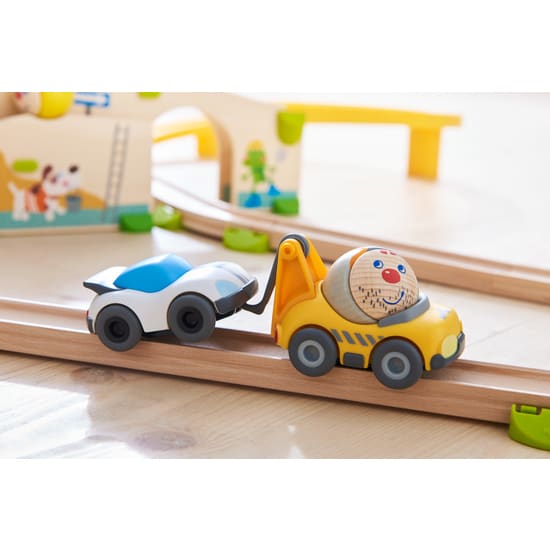 Kullerbü – Theme Set Scrap Yard
includes sophisticated tow truck for all Kullerbü vehicles
can be combined with all Kullerbü play tracks
also perfectly suited to free play
great gift idea for a birthday or for any time
More details
Buy directly at a reseller.
The Kullerbü vehicles always race around the tracks at high speed. But even they sometimes have a breakdown or an accident. Then they have to go to the workshop ... and if that doesn't help any more, some of them end up at the scrap yard. There they are transported by towing master Anton with his tow truck.
1 scrap yard backdrop, 1 tow truck, 1 towing master Anton ball, 1 straight track, 2 exit ramps, 1 backdrop clip, 2 connecting elements.
| | |
| --- | --- |
| Effect: | without |
| Product weight: | 0.297 kg |
| Height: | 16.5 cm |
| Width: | 9.5 cm |
| Length: | 34 cm |
| Age to: | 8 years |
| Age from: | 2 years |
| Number of parts: | 9 units |
| | |
| --- | --- |
| Material: | Beech, Plywood, Plastic |